I'll see you in hell, Katherine.
They don't know that we know they know.
"Let the chips crash and burn where they may."
1x14 Producer's Preview "Dirty Laundry"
They've already released the producer's preview for the next episode…further cementing my theories about Bash and Mary in the future…it may be slow coming but it is still. coming.

"…for your own doubt, find out who you're married to…"

heh heh heh

Here's the link if the embedded vid doesn't show up for you: https://www.youtube.com/watch?v=kH_5eykqo5s
Looks like the honeymoon period is over.
Congrats to Brooklyn Nine-Nine on its Season 2 Renewal!
Brooklyn Nine-Nine got renewed for another season!!!
The Mindy Project is now officially renewed a third season!!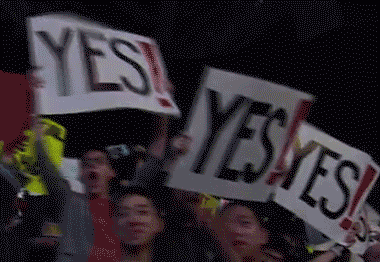 Tyler & Matt - requested by damonqilbert
Thank you :D It's always a pleasure to see your lovely posts gracing my dash! It's nice to know that someone appreciates my random tag spirals. And Bash is a flawless bastard in every sense of the word.